Pekařská 4
602 00 Brno
Czech Republic
Monday – Friday
11:00 a.m. – 11:00 p.m.
Saturday
12:00 a.m. – 11:00 p.m.
Sunday
closed

Parking
You will get to our car park from Pekařská Street, but only in the direction from Husova Street. Look out in Husova Street, as on the crossroad with Šilinger Square it is not possible to turn left when driving in the direction from Nové Sady between 5.00 a.m. and 7.00 p.m. It is necessary to turn in Šilinger Square.
When booking a table in our restaurant, you can also reserve a parking place in our yard. When you arrive, please ring the bell "Café" (from 11.00 a.m. to 11.00 p.m.) or "Restaurant" (from 12.00 a.m. to 11.00 p.m.). After the bar is lifted, drive into the yard to the right and reverse to the marked place.
Parking near our restaurant
You can also park in the parking house in Kopečná Street or in front of Hotel International.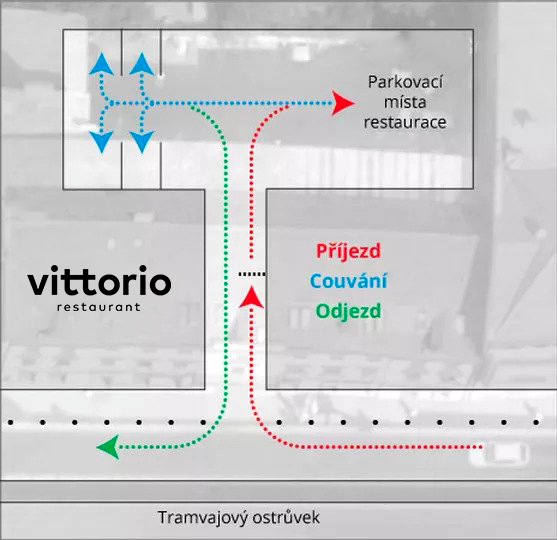 Pekařská 4
602 00 Brno
Czech Republic
Monday – Friday
11:00 a.m. – 11:00 p.m.
Saturday
12:00 a.m. – 11:00 p.m.
Sunday
closed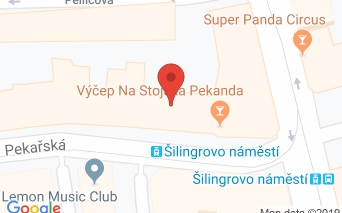 Restaurant is run by Winning Gastro s.r.o.
CRN (IČO): 08005427
Person in charge: Jerzy Packowski