BBQ Packages
The barbecue season is fast approaching and we would like to offer you again our awesome barbecue boxes! Leave the worries about shopping and all the preparation to us. All you need to do is start the grill and show yourself as a BBQ pro 😉 We are offering 3 BBQ boxes – Italy, Orient, Gourmet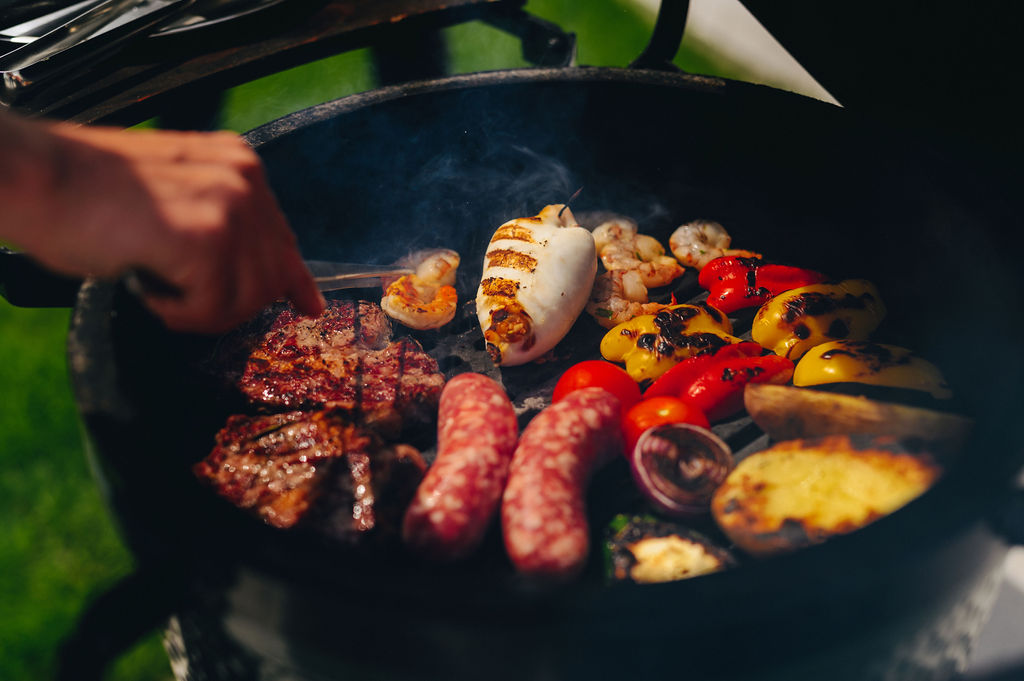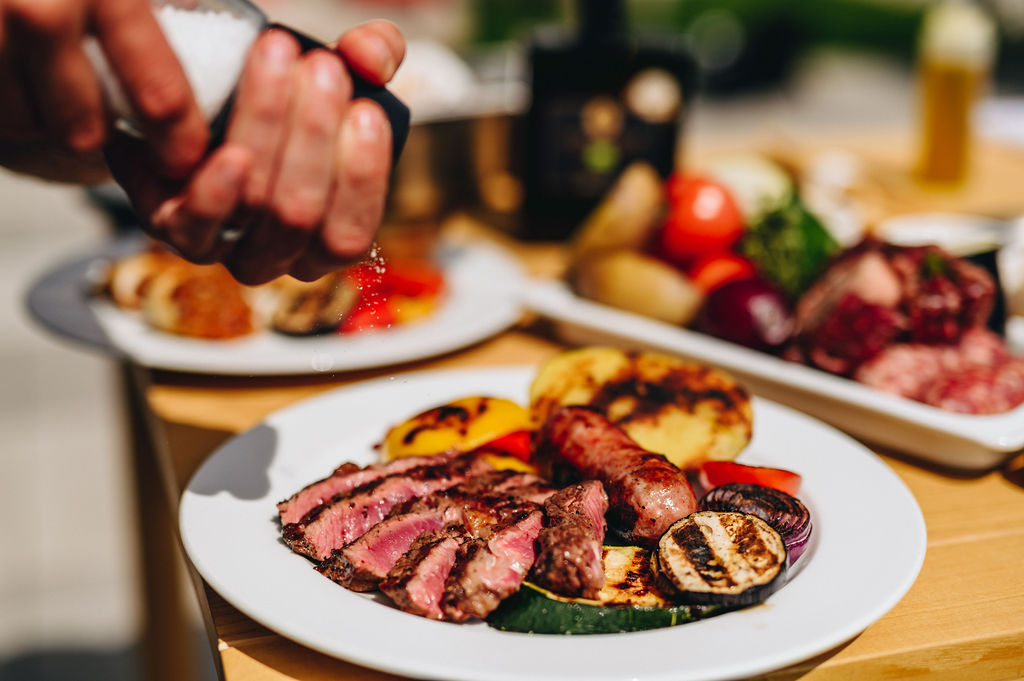 BBQ box Italy

(450 CZK)

For the grill:
diavolla chicken (100 g), 

rosemary, chili, garlic, lemon

octopus (100 g) sous-vide, thyme, oil
beef skirt steak (100 g)
Salsa:
tomato Tuscany

our BBQ sauce
Side dish:
grenaille, thyme, garlic

marinated onions and portobello in balsamic vinegar

lettuce, tomato, lemon-honey dressing

 
BBQ box Orient

(650 CZK)

For the grill: 
pork pluma (100 g), ginger, chilli, cilantro soy
salmon (100g) in lemon grass, lime leaves
Halloumi cheese, za'atar, rosemary, garlic
Salsa:
Mojo (mango, lime, red onion, coriander)

Hoisin, lime
Side dish: 
grilled vegetables

Asian salad, orange dressing
BBQ box Gourmet 

(800 CZK)

For the grill: 
shrimps marinated in chilli (100 g), ginger and lemon grass
tuna steak (100 g)
beef rib-eye steak (200 g)
Salsa:
Sicilian caponata

balsamic rosini demi glace

miso butter
Side dish:
grilled vegetables with Halloumi

corn cob

mix of lettuce, balsamic modena dressing
---
One package is for 1 person. For more people you can combine more variants according to your taste.
You can order the following packages:
– Caprese skewers 200 g for 120 CZK
– from our pastry: Vittorio bread for 60 CZK / pc, Grissini for 40 CZK / 10 pc
– chilled bottle of Prosecco Zardetto Molin, DOCG for CZK 390
– wines from our wine list with a 30% discount
– desserts accordind daily menu
Order on the phone number: +420 606 13 44 99 or by mail: info@vittorio.cz.
Pick-up is possible daily in our restaurant, or we can also deliver in Brno free of charge when ordering min. 2 boxes.
Payment is possible in cash or by credit card upon delivery.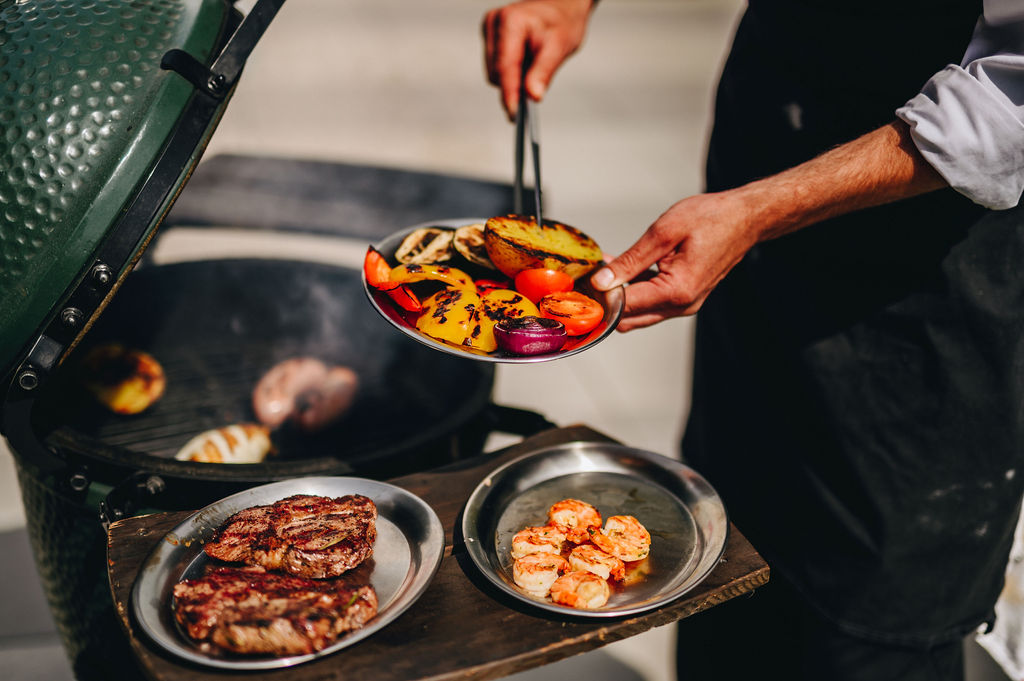 Pekařská 4
602 00 Brno
Czech Republic
Monday – Friday
11:00 a.m. – 11:00 p.m.
Saturday
12:00 a.m. – 11:00 p.m.
Sunday
closed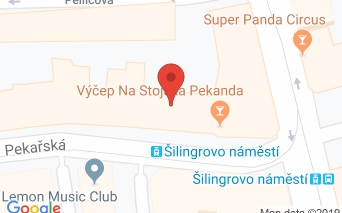 Restaurant is run by Winning Gastro s.r.o.
CRN (IČO): 08005427
Person in charge: Jerzy Packowski